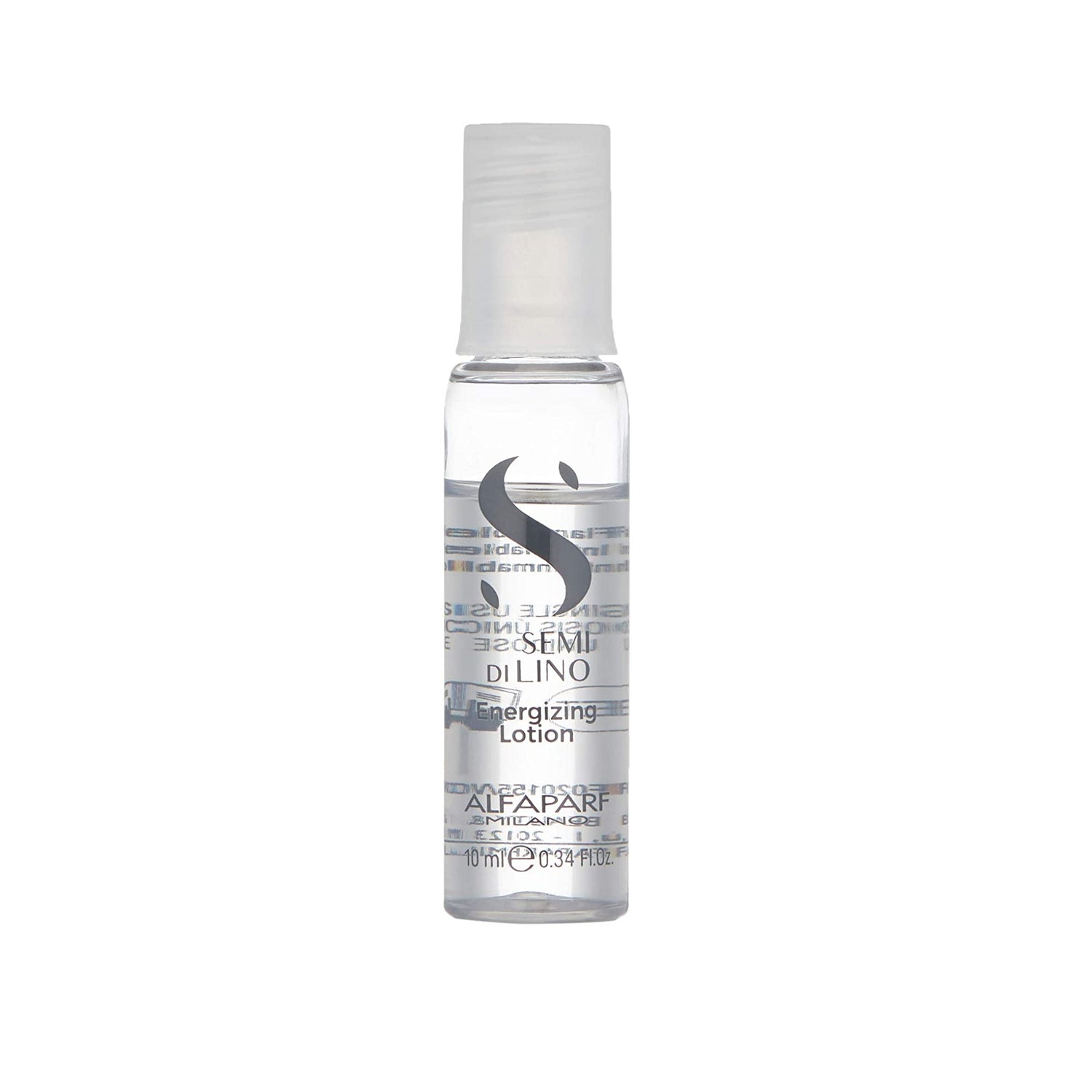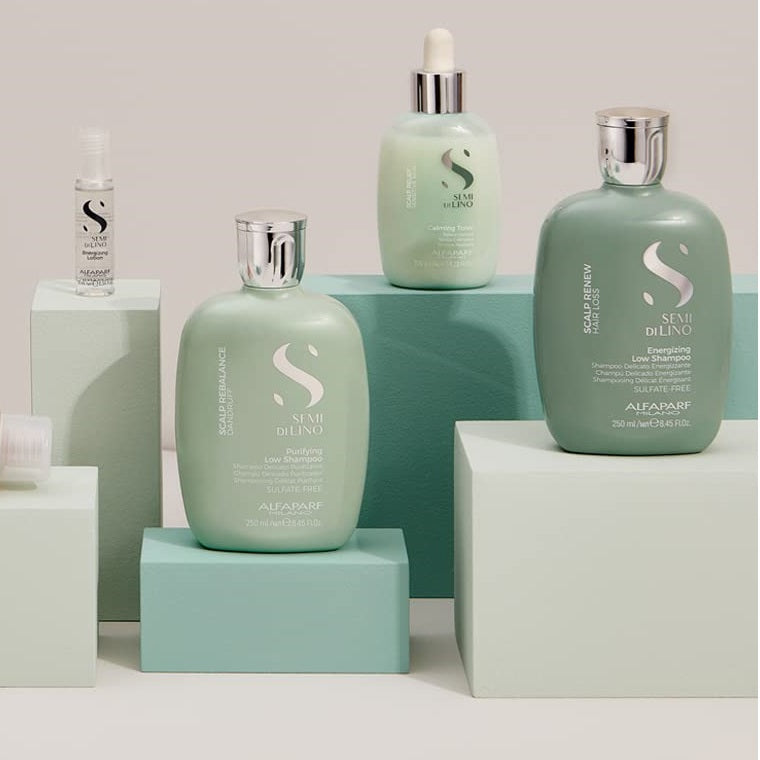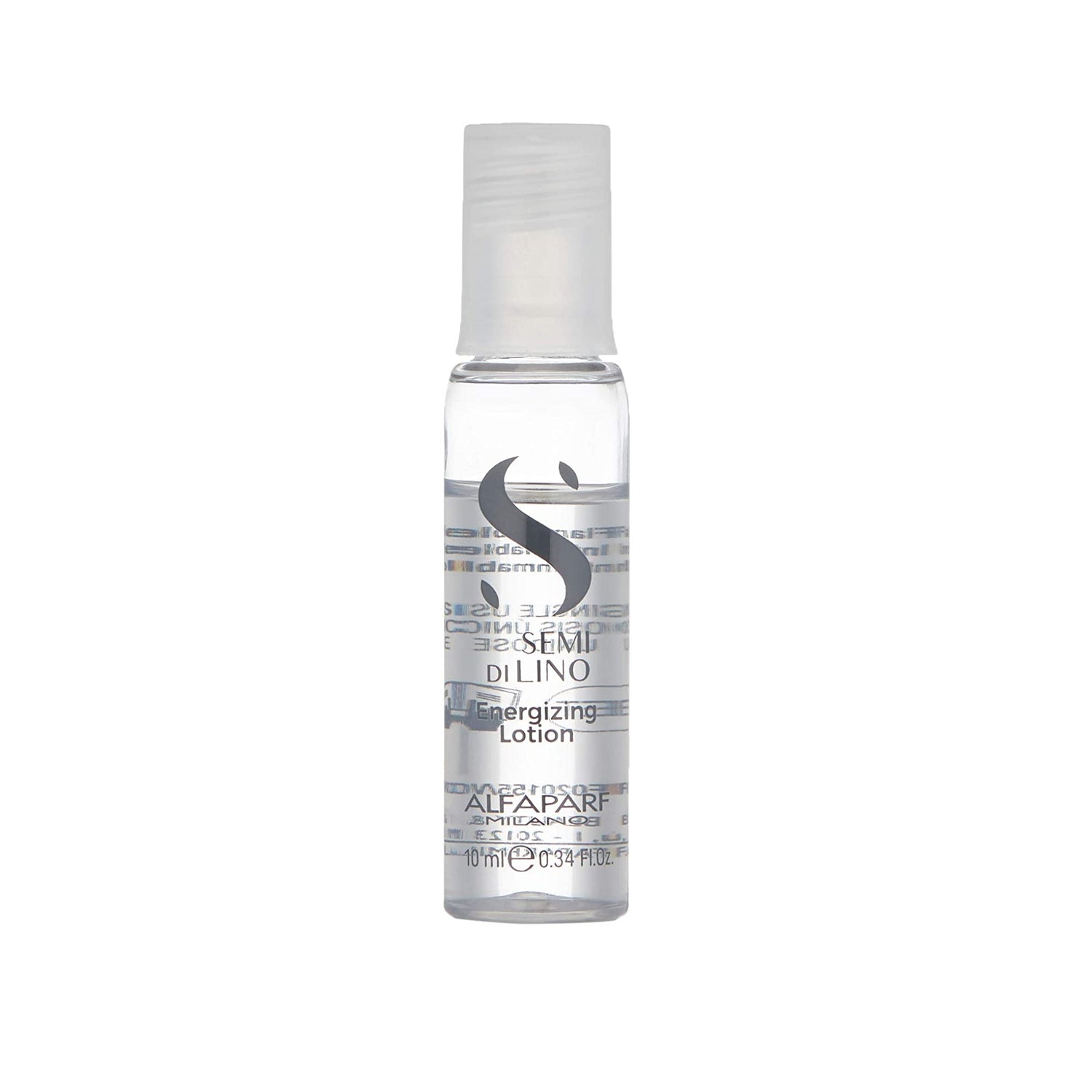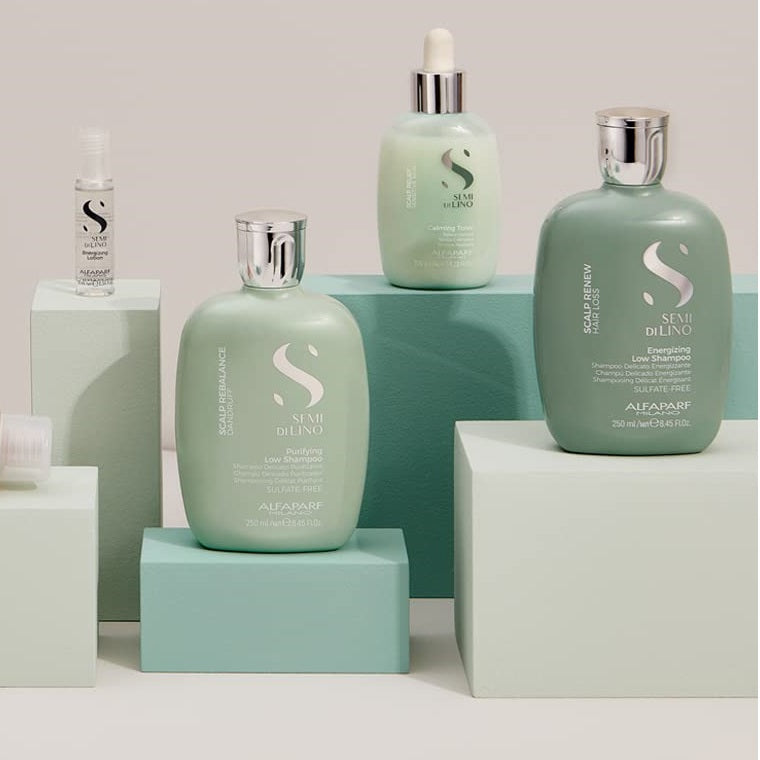 Semi di Lino
Scalp Renew Energizing Lotion
Scalp Care
Regular price
$56.00
Sale price
$56.00
Unit price
per
Sale
Sold out
Semi di Lino Scalp Renew Energizing Lotion for Thinning Hair
The Semi Di Lino Scalp Renew Lotion for Thinning Hair is an intensive energizing treatment for weakened hair and thinning hair. The gentle, but powerful, hair lotion provides a prolonged refreshing effect and ideal for frequent use. This professional, sulfate free hair lotion strengthens, re-densifies and stimulates the scalp and hair fibers to regain balance, strength and body. The scalp treatment includes 12 vials of lotion.
The Scalp Renew hair products contain 5 unique complexes that protect and revitalize hair:
Micro-Biotic System: An innovative combination of probiotics and prebiotics that keeps the skin barrier in balance. It restores the scalp and hair to their natural harmony.
Bio-Renew Complex: A blend of natural ingredients that prolongs the life of the hair follicle and increases its vitality. It helps thinning hair by strengthening the follicle and thickening the hair.
Urban Defense Pro: Protects the hair fiber from pollutants by carrying out a film-forming action.
Shine Fix Complex: A flax seed extract that gives extraordinary long-lasting shine.
Color Fix Complex: A UV filter, antioxidant and high-performing formula for protection of cosmetic color.
Size: 12 Vials - 10 ml / 0.34 fl. oz. each

Learn more +
@AlfaparfUSA
#shopalfaparfusa